How to Build a Business Operating System for Your Company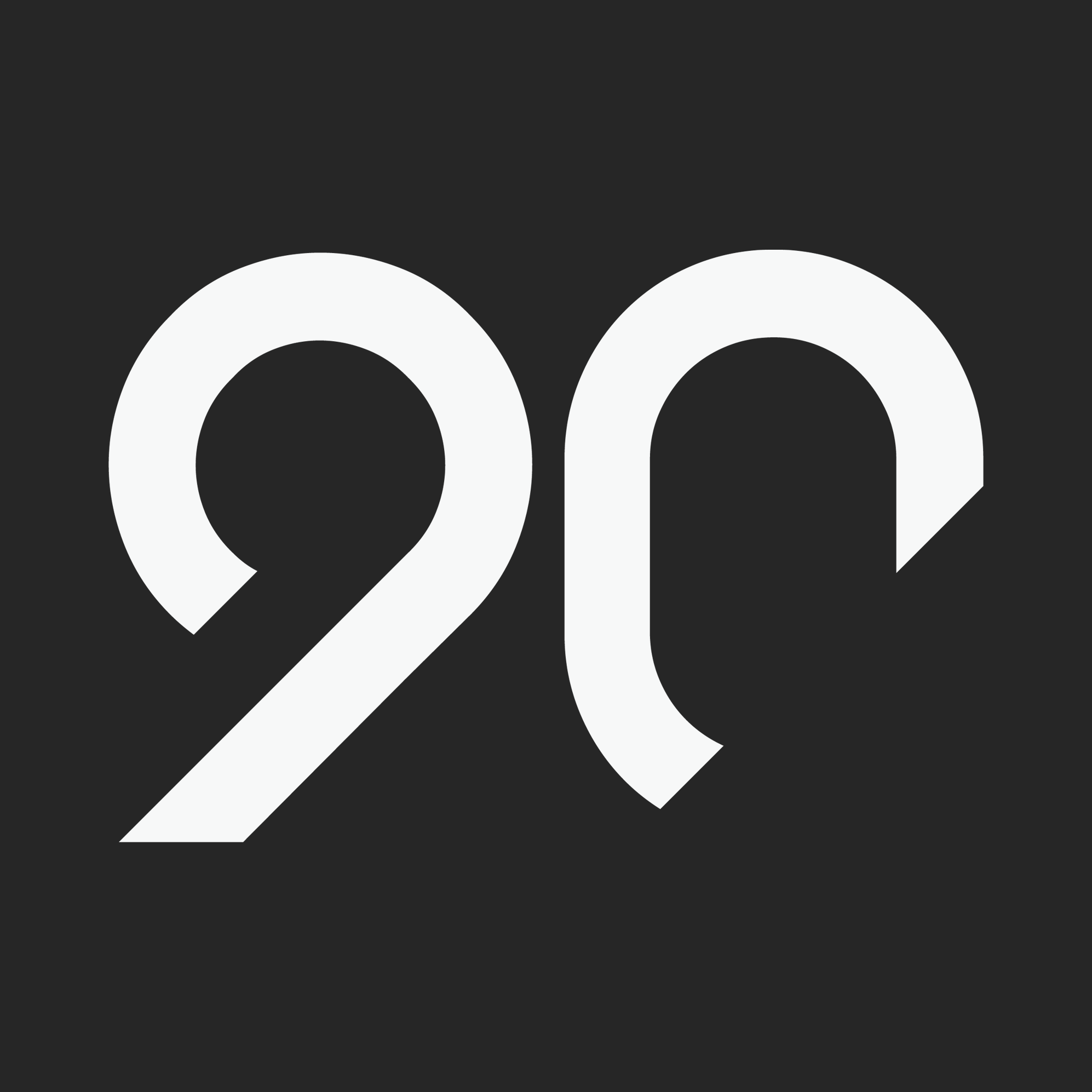 Written by
Team Ninety
•
Updated: October 19, 2023
•
16 Minute Read
People often wonder whether their small business or startup really needs a Business Operating System (BOS). Short answer? All companies need one! We'll show you how to build a Business Operating System that works and how having a BOS transforms organizations.
The Business Operating System Action Plan for Small Businesses
If you want to:
Understand the reasons for needing a Business Operating System,
Benefit from a strong small Business Operating System,
And learn more about great business operating software solutions,
… then you'll love this guide. Let's get started.
What's Covered in this Guide
Click on each link to jump to that section.
What Is a Business Operating System?
A Business Operating System (BOS) is a comprehensive outline of how your business operates, which is clearly documented and shared with the entire organization. Think of a BOS as the playbook for running your company. It defines the structure of your operations, how and why you do the work that you do, and the successes you expect to achieve.
As far as Business Operating System examples go, some experts call a company's BOS its common language for explaining the roles and responsibilities of every stakeholder in the organization and what's expected of them. Others believe that every effective BOS stays that way with company-wide discipline, the x-factor for sustaining growth and scaling a business. Most agree that the right BOS for any company must be customized to the organization's exact specifications and unique needs.
Leaders and teams must commit to collaboration and teamwork to make it run smoothly because BOSs can't run themselves. A well-established BOS will not function properly without the right people in the right seats. Along the same vein, a fully engaged and qualified workforce will not be able to implement a poorly designed BOS.
Many companies look to platforms that help them create, execute, and adhere to a Business Operating System. An integrated collection of tools like Ninety is a business operating software solution that keeps all processes in one place, which helps keep everyone aligned and accountable for getting things done in the same way every time.
"Some business owners are just lucky in achieving the success they want. That could fall apart pretty easily. The smart owner who's in the right place at the right time? It doesn't mean they'll be running their company forever. Establishing a clear, comprehensive Business Operating System is critical to gaining a level of confidence that the journey's going to keep going. No matter what, we already have a great game plan; we know how to move forward."
— Zack Swire, Founder and Coach, Top Teams
Why Your Organization Needs a Small Business Operating System
The purpose of establishing a custom BOS for your company is to drive momentum through clear objectives, improved efficiency, and agreed-upon goals. This is especially beneficial when building a Business Operating System for startups. The goals are to:
Five Telltale Signs You Need a Business Operating System
Building a BOS for your company is satisfying work that also takes a lot of effort. So it's easy to put off the process, especially if yours is a startup company. You've got too many other things to get done.
Every company has a system for how it works. But that doesn't mean it's a good or holistic approach that enables your leaders and teams to work together on common goals using agreed-upon processes that everyone knows and supports.
Here's how you can tell if your organization needs a Business Operating System:
1. Your workdays always feel out of control.
If you're constantly distracted by unexpected issues that get in the way of accomplishing to-dos or goals, you need a better BOS. With business operating software like Ninety, you can keep track of everything — meetings, data, issues, to-dos, and more — all in one place.
2. People feel like they don't know what's going on.
Great organizations know how to communicate effectively. They use a core communication process that is familiar to everyone. It explains how, when, and what to communicate to key stakeholders. Team members feel more productive, confident, and happier when they know what's going on. A suite of tools like Ninety can integrate data, opportunities, issues, processes, and people, so teams are always in the loop.
3. People don't feel responsible for outcomes.
When a coworker doesn't follow through, has no respect for accountability, or simply doesn't know what's on their plate — it shows. Platforms like Ninety allow you to see who's responsible for what and when it's due. If there's a question, it can quickly be addressed. Big picture? People who know where they fit in their organization and don't let anything fall through the cracks.
4. HR feels the sting of high turnover.
If people feel unproductive and don't know what's expected of them, they'll leave to find more fulfilling work elsewhere. With the Roles & Responsibilities Chart in Ninety, people get clear expectations on a personal-, team-, and company level that are documented in one place and accessible 24/7. They'll not only see what they're doing, but they'll also know how they're doing.
5. Leaders and teams feel like they're not creating value.
Whenever revenue decreases despite increasing sales, it's a sign you need a better BOS. You need a clear idea of what the company is working on and that this work aligns with a shared vision of the future. That's where the Vision + Goals planner in Ninety can help. By creating a clear vision for each of your teams and detailing their goals one to three years out, everyone can make those goals a reality.
"When organizations don't run meetings consistently, when they operate in silos, or when they come to accept that this is just how they've been running things, you can feel the pain. There's a better way, and tools like Ninety will help you get there."
— Zack Swire, Founder and Coach, Top Teams
The 6 Benefits of a Small Business Operating System
Creating and executing a Business Operating System at your company helps you:
1. Strengthen what your company is known for.
A well-designed BOS will identify and support the key functions of your business that drive success. It helps communicate a shared vision of success with the goal of unifying your entire team. It explains why the company's unique work matters, the steps to achieve it, how to create a customer experience that satisfies, and what great results look like.
2. Build unique processes.
Your BOS gives you step-by-step instructions for how your company does business. No second-guessing. When everyone does things the same way, operations are smoother and more effective.
3. Eliminate wasted effort.
A BOS is efficient in that people don't need to waste work time on unnecessary tasks that don't contribute to the intended achievement. It helps leaders and teams run the company predictably, efficiently, and effectively.
4. Track performance.
Your BOS outlines clear goals with concrete expectations for success and ways to measure performance. It ensures that people understand their roles and work toward the same goals.
5. Individualize company contributions.
A well-implemented BOS shows everyone how each person's work contributes to company-wide goals. People are less likely to slack off and more likely to stay engaged in achieving them.
If you're tired of running into the same problems and never gaining real traction, a Business Operating System can get your organization on the right track. Business operating software like Ninety can help you do it.
The 5 Components of a Business Operating System
The five components of a BOS we list are interdependent — so remember that each affects the other in your organization.
1. Processes
The steps for how a company finishes a task.
2. Systems
The elements of how a company finishes a task.
3. Roles
The detailed descriptions for every seat in your company.
4. Skills
The abilities and expertise required to execute a role properly.
5. Structure
The framework of how the BOS supports its processes, systems, roles, and skills.
How To Build a Business Operating System for Your Organization [8 Steps]
Ninety recommends that you create your BOS in the following order:
1. Develop your processes.
For daily processes to be effective, they should be:
Well-defined and comprehensive.
Consistent and repeatable.
Straightforward and clear.
Efficient and streamlined.
Accessible in a universally shared location.
Trackable so that people can identify inefficiencies.
Automated using tools and technology wherever possible.
2. Establish your systems.
Successful systems are:
Specific to a task.
Applied to achieve overall goals.
Reproducible for people at every level in the organization.
Open to negotiation, adjustments, and improvements.
Well-designed and properly implemented systems create:
Predictable employee experiences.
Enhanced customer experiences.
Improved operational efficiency.
3. Define your roles.
Effective roles are:
Aligned with the company culture.
Clearly distinguishable from other roles.
Written in easy-to-understand language.
Planned to accommodate growth and scale.
Roles are defined based on what's required to achieve the company's vision and accomplish the mission. When creating roles in your BOS:
Focus on the roles themselves rather than the people in roles.
Avoid thinking about how roles relate to each other.
Realize that one person could have multiple roles within the company.
4. Identify the skills that align with each role.
List the necessary skills for each defined role in the organization. A person is matched with a role by the required skills they possess.
Skill types include:
Hard skills: Professional knowledge or proficiencies, like familiarity with software or the ability to speak multiple languages.
Soft skills: Personal qualities, like being well-organized, creative, intuitive, or collaborative.
5. Build your structure.
For an organizational structure to be effective, it should:
Reflect a company's vision and values.
Reinforce daily processes.
Run on company systems.
Support all workers, no matter their role.
Be built to expand.
6. Make your comprehensive communication plan.
Include a protocol for keeping people informed at every level of the organization. Make sure the plan supports the objectives of your BOS. Include:
7. Perform a SWOT Analysis.
"SWOT" stands for "Strengths, Weaknesses, Opportunities, and Threats." A SWOT analysis looks at the following:
Strengths: The capabilities that give you a competitive advantage in your industry.
Weaknesses: The gaps in your organization that can limit your success.
Opportunities: The market circumstances that your organization can benefit from currently.
Threats: Changes in the market and other things you can't control but that can impact your success.
A SWOT analysis is a powerful tool that helps leaders plan an effective BOS that will generate better results.
8. Establish a BOS time frame.
Many companies' operating systems run as a four-part repeating cycle. For example:
Cycle 1: Define Targets
Cycle 2: Execute Plans
Cycle 3: Evaluate Results
Cycle 4: Develop and Execute Improvement
Many companies prefer an annual BOS time frame because they find that 12 months is an ideal length of time for strategic objectives to come to fruition, yet short enough to accommodate adjustments along the way. At Ninety, we prefer to march in 90-day quarters, creating Rocks (90-day goals) that get us closer to our 1-year objectives.
Using Business Operating Software to Manage Your BOS
Ninety's cloud-based business operating software can help you implement your BOS smoothly and effectively. The intuitive tools help streamline processes and integrate your vision into priorities, roles, responsibilities, metrics, and goals.
In-person, hybrid, and remote teams can organize to-do lists instantly, solve issues faster, and better create opportunities with features like:
Create and Implement Your Business Operating System in Ninety
Now that you've learned what a Business Operating System can do for your small business, it's time to put your knowledge into practice:
Build your Business Operating System in Ninety now.
Want more step-by-step guides and actionable tips for running a business and building a Business Operating System?
Never miss an update! Subscribe to The Ninety Blog today.