Effective Communication [Best Practices for Remote Teams]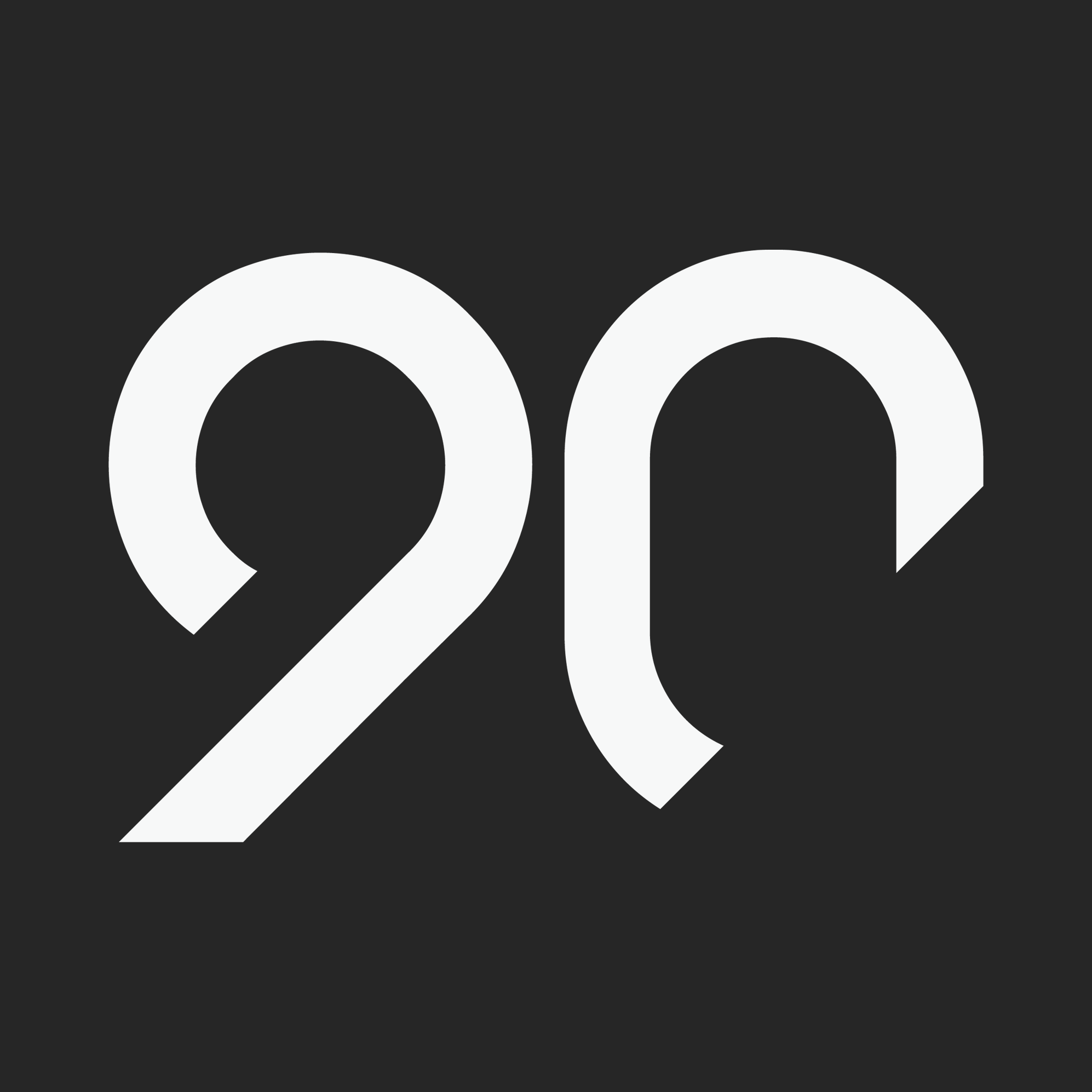 Written by
Team Ninety
•
Updated: January 24, 2023
•
17 Minute Read
Get answers to your business communication questions, real insight into strategies that deliver, and actionable tips for building highly effective business communication now.
Goal-forward communication is an essential driver of growth for your organization, from core processes and greater efficiency to company culture and creating value. Yet 60% of companies have not prioritized creating an effective strategy to define what is business communication – in a way that leaders and team members understand or support.
In this article, learn what business communication is, why it's important for your company's success and how to build a highly effective business communication strategy that delivers right now.
People Often Ask: What is business communication and its types?
Business communication is the way leaders and teams interact with each other to share information. Good communication helps them:
Align with core company values,
Improve core processes and reduce errors,
Keep people informed inside and outside the company,
And reach organizational goals.
The four main types of business communication include:
Communicating with company leaders. Leaders often enable this flow of information through meetings, internal surveys, forms and reports. Team members can provide feedback for a better understanding of company operations.
Communicating with team members. Leaders can enable this flow of information through meetings, internal memos, letters and other written messages or verbal directives. They provide team members with clear, actionable communication.
Communicating among team members. Team members will enable this flow of information through informal meetings, chats, messaging, email and communication software solutions. It supports worker engagement and improves productivity.
Communicating with people outside the company. Leaders and team members enable this flow of information with their partners, vendors, prospects and customers to strengthen and nurture new and ongoing relationships.
9 Ways Business Communication Gets Done
Leaders and teams strive to be proficient and even masterful at verbal and written communication. Through technology, speaking in-person and the pen-and-paper written word have been elevated to include talking on-camera and digital messaging.
Recently, visual communication has become increasingly important for communicating effectively. For instance, people are 75% more likely to watch a video message than read a word-only message. Adding visualizations to business communication can make it easier to explain complex ideas and processes in a scannable, easy-to-understand, memorable way. Think infographics, process diagrams, flow charts, cartoon characterizations, animations and video elements.
In today's Work From Anywhere World™, leaders and teams are conducting business communication not only in an in-person, face-to-face setting, but the virtual, remote setting is fast becoming equally important.
Here are some ways business communication gets done, both internally and publicly.
Mobile Communication
Mobile business communication is on the rise, partly because it is the preference of Millennials (Gen Y), Gen X and Gen Z. Millennials are projected to represent 75% of the workforce by 2025 while Gen X and Gen Z make up 46% of today's workforce.
Mobile-first business communication refreshes the standard email and company intranet options with social solutions that are more like the ones they choose on their own time. For instance, only 13% of team members use company intranets every day, while 77% keep their phones within reach at work. Roughly 87% use their mobile phone to communicate at work at least once per week. Mobile communication also addresses the shift to remote work, offering more streamlined, faster, and easier messaging that helps keep the entire organization aligned.
Video Communication
Improved live video conferencing software like Zoom and Microsoft Meetings enables people who Work From Anywhere™ to run meetings, conduct brainstorming sessions and have informal chats that get the same results as in-person conferencing. Proven to increase worker productivity while creating value, video communication also includes events like webinars, podcasts, online classroom courses and presentations, as well as video productions like animated explainers and corporate branding videos.
Asynchronous Communication
Unlike live video conferencing and in-person meetings, asynchronous communication through email, texts and messaging on apps like Slack and Hangouts gives people time to receive and comprehend information before responding. This web-based communication can enable privacy among coworkers in an office setting. It allows folks to better accommodate different work schedules, document conversations, share ideas when they are ready and include remote workers more easily.
Face-to-Face Communication
Advanced software for conducting highly-efficient meetings can keep leaders and teams engaged, especially when in person. Research shows companies that know how to keep their workforce connected see productivity increases of 20 to 25%. Because psychologists report they can foster higher-quality and satisfying interaction among leaders and teams, companies schedule face-to-face meetings regularly.
Phone Communication
Telephone conversations can provide a quick exchange of ideas, information and Q&As for fast-moving leaders and teams. A caller's tone of voice can signal urgency as a priority. Although making phone calls can take a lot of time, people continue to value "talking to a real person."
Social Media Communication
Communication on social media is targeted at groups of people with something in common. The messages also benefit them in specific ways. Communicating on social media involves most other types of interchanges: written, visual, audio, music, video, and more.
Feedback Communication
Leaders and teams can gather feedback and ratings on various directives through surveys. They are familiar and available to everyone within an organization and a great way to engage customers. The survey information can help facilitate improvements to processes, products, and productivity.
Reference Communication
Forum boards and frequently asked questions (FAQ) documentation are excellent reference sources for leaders, teams and customers. They can stay up-to-date on various topics that are important to them and get their questions answered while keeping productivity or relationship building top of mind.
Document Communication
Reports, presentations and other written forms of communication are great ways to document processes, important data and sales trends that affect the entire organization. Leaders and teams can explain new ideas, refer back to the information to get clarity and avoid confusion or disagreement on an outcome.
People Also Read: "How to Communicate with Remote Teams"
The Stuff of Business Communication
Here's a partial list of the types of things people exchange through business communication:
Getting work assignments
Delegating projects and tasks
Sharing and discussing information that's important for a project's success
Sharing decision-making processes throughout an organization
Sharing problem-solving ideas throughout an organization
Giving actionable feedback to leaders and team members
Getting actionable feedback from leaders and team members
Sharing knowledge and explaining the tools needed to do a task better
Receiving technical instructions for performing a task
Awarding kudos for great work
Sharing personal information that supports relationship-building
People Often Ask: What does business communication mean?
Understanding the nature of good business communication starts with what it means to communicate effectively. The objectives, scope and meaning of communication are clearly explained by CommunicationTheory.org here:
"Communication is giving, receiving and exchanging ideas, information, signals or messages through appropriate methods, enabling individuals or groups to persuade, to seek information, to give information or to express emotions."
Communication is always a two-way street: a communicator sends a message to a recipient, who responds. Inherent in effective communication is the notion that people are willing to participate in the sharing of information. Information sharing is done through skills such as speaking and writing, subtle cues revealed through body language and attentive listening.
The Effects of Extraordinary Business Communication
Leaders and team members stay connected and are really engaged.
Research on employee engagement points to great business communication as the top reason why leaders and teams stay connected. Simple as that.
No one is complaining about overloaded email boxes.
There was a time when leaders and team members spent at least 25% of the workday on email-related tasks where 62% of the emails they received were not even important. No more. Alternative employee engagement options for sharing communication, feedback, status reports, task assignments, meeting invites, and more are even more effective than email. Now, those two out of five employees who say they used to ignore emails at work don't have to anymore. And email can return to being the personal, relevant, asynchronous communication vehicle that it is.
Information doesn't get lost.
When leaders and team members receive too much unnecessary communication that doesn't answer their questions, silos can occur. That's when communication that is critical or relevant to a person's work can get lost. Study after study indicates that people have to spend too much of their time searching for the information they need to do their work – at least 25% of their workdays. Teams will be able to communicate and collaborate more easily because they're on the same page. Their performance will be elevated, too.
Team members working from anywhere won't be as remote.
According to the 2021 State of Remote Work report, 97.6% of respondents say they prefer to work remotely at least part of the time for the rest of their careers. So working from anywhere is here to stay. Effective business communication provides great solutions to remote workers' biggest challenges when it comes to feeling part of the team: unplugging (27%), collaborating (16%), staying motivated (12%) and coordinating across time zones (7%).
Your incredible talent will be happy to stay.
Companies are 50% more likely to report below-average employee turnover levels when they keep their leaders and teams engaged through business communication. It keeps everyone caught up on what's important to their performance and to their company's success, which keeps them less stressed, less frustrated and less ready to bolt.
You can benchmark knowledge sharing.
Organizational knowledge is one of your company's greatest assets. Knowledge sharing enhances current organizational processes that are working now while contributing insight to solutions for the future. Your effective business communication strategy is one of the ways to improve best practices for knowledge sharing at your organization.
Team members become brand ambassadors.
Experts say employee interactions set the tone for a good or bad customer experience. Once they know and love the good stuff about the company, employee brand ambassadors will improve brand awareness, attract high-quality customers as well as top talent and create more value for the organization.
People Often Ask: What are silos?
The term silo in an organization refers to leaders and their teams who operate independently, isolating themselves from other members of the workforce. Employees in a silo often develop a "silo mentality" that contributes to an unwillingness to collaborate with others instead of working together as a whole. They avoid sharing data and knowledge, which can lower employee morale, stymie efficient workflows and make it more difficult to enable the free flow of information across the entire company.
One study shows that siloed communication tools can also adversely affect collaboration. While 48% of organizations say ineffective communication among team members is the top reason why their collaboration efforts are ineffective, they also report the use of six different approaches and at least four different communication tools to support project collaboration. If these tools aren't enabled to work together, they operate as silos. One result: The average team wastes more than 20 hours per month due to poor collaboration and communication, adding up to six workweeks per year that teams may be less productive.
6 Easy Tips for Improving Business Communication
To improve the way information is shared within your organization and with the public, start here.
Check the status of your current business communication strategy.
If —
you notice workers are less satisfied lately or the company is experiencing a high turnover rate,
remote workers feel they're missing out on important conversations that keep them connected,
you're always looking for important information and can't seem to find it,
the customer experience is suffering for lack of relationship-building,
outcomes are lower than expected throughout the company,
— then some glitch in your business communication strategy is likely contributing to these issues.
Identify the hiccup and set communication goals to mitigate poor outcomes and strengthen communication transparency.
Decide on methods of communication that work for the company.
The business communication methods you use should align with your goals for effective communication across the organization. Review the nine ways business communication gets done. Choose the ones that make the most sense or invent a new one.
Invest in the right technology.
The most effective tools for effective business communication are the ones that make sense for your specific company goals and that work for your diversified workforce. Here are some thoughts:
Business operating system software can help with running highly-efficient meetings.
Cloud storage is great for protecting important documents and other data.
Single platforms that combine email and calendars are efficient.
Just one tool for messaging is probably sufficient.
A phone system that's reliable and easy to use is the one you want.
Make a plan to unify business communication messaging.
Develop editorial guidelines that include mission or vision statements, brand messages, taglines, voice and tone of writing, use of visuals, and more. Your established communication guidelines will go a long way toward clear, concise, understandable and stylistically on-point business communication for your organization.
Document your business communication process and update it periodically.
Creating a shared document for your business communication strategy is essential for successful implementation. When it's available for the entire organization, everyone can refer to it when questions arise.
Your business communication strategy is a living document. Create a plan to review it on a schedule, such as every half year or once a quarter. Then document any updates.
Maintain a robust collection of documentation.
Building and maintaining a company knowledge base will help make business communication easier. It's a highly organized grouping of resources, process documentation, tutorials, frequently asked question answers and more that leaders and team members can always refer to when a need reveals itself. Which is a huge benefit for companies both big and small.
People Often Ask: What is the importance of business communication?
These statistics offer clues to the importance of business communication:
74% of employees have the feeling they are missing out on company news. That's way too much of a workforce.
60% of employees face a crisis at work at least once a month due to communication issues with their organization.
Companies with effective business communication are 3.5 times more likely to outperform their competitors.
Companies with a well-defined business communication flow can adjust quickly and strategically in a crisis like a pandemic, smoothly realigning their direction and implementing tactical decisions.
Great business communication will help your company thrive. Subscribe below to our blog for more step-by-step guides and actionable tips on how to improve business communication and more.