8 Types of Meetings: Matching the Right Format to Objectives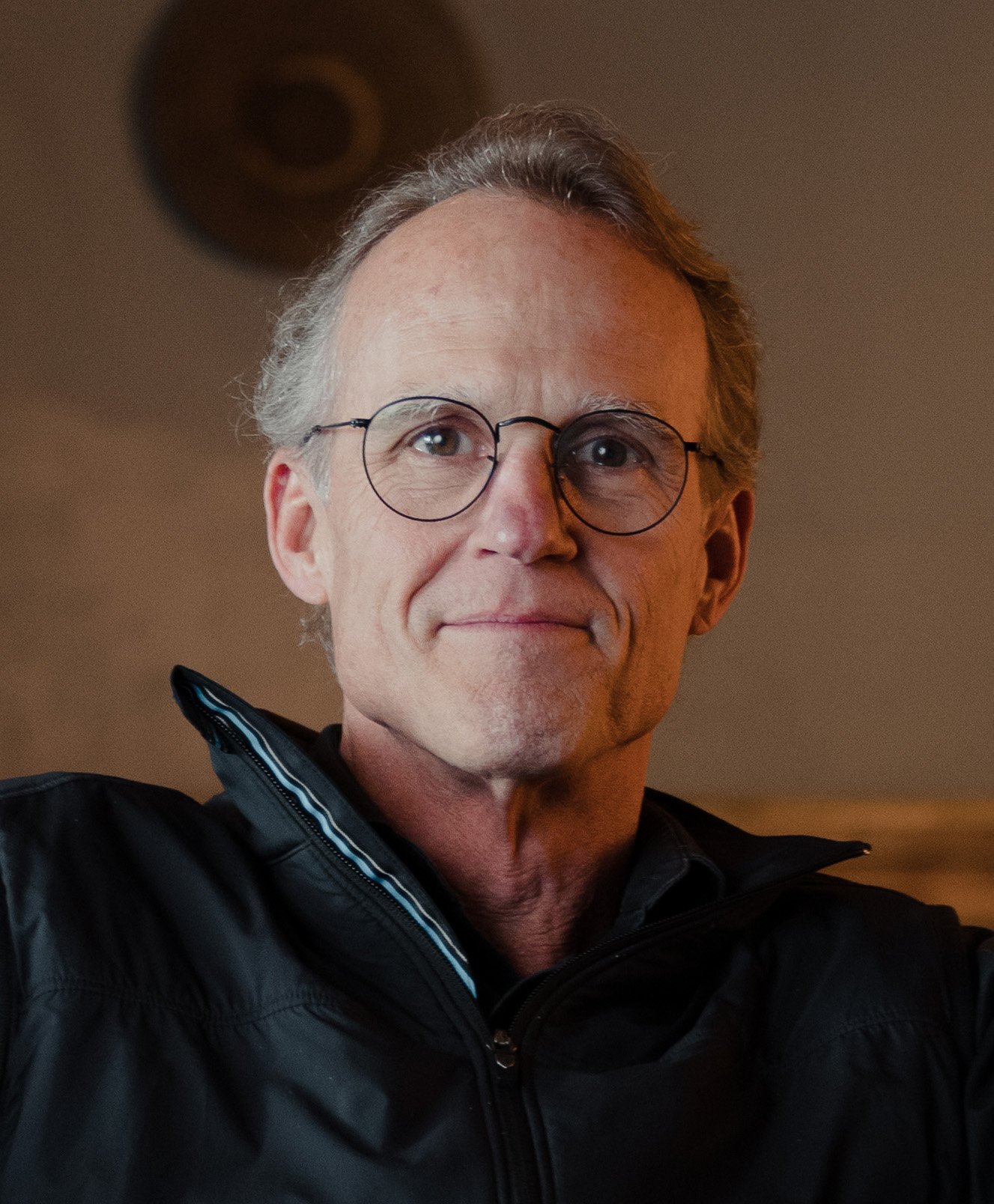 Written by
Mark Abbott
•
Updated: September 19, 2023
•
18 Minute Read
Successful, productive meetings rely on clear objectives, active attendee participation, and agreements on necessary follow-up actions. The trick is determining which meeting will fully meet your purpose. We'll offer a few guidelines, matching various types of meetings with a format that will help maximize the meeting's impact.
Ask anyone how many different meetings they have at their company, and you'll likely need to wait a few beats for an answer. Truth is, there are many types of meetings, and it can be tough to sort through them all. Different companies "brand" certain meetings certain ways. For example, one company's "brainstorm session" is another's "creative huddle." In the end, it all tends to blend.
So let's not get too bogged down with how many meetings we have. Let's instead align around the essential types of meetings that are critical to hitting milestones, achieving goals, and advancing toward your long-term vision, along with other meetings that are necessary for unifying and informing team members.
By holding the types of meetings we'll outline below — and holding them on a regular cadence with clear and consistent agendas, firm start and end times, and a deep respect for showing up before they start — organizations will almost eliminate the need for last-minute, reactive, ad hoc meetings. This is one of the core disciplines we consistently see in well-run organizations.
Now, ask anyone how they feel about THAT, and you won't have to wait at all for an enthusiastic "Yes, please!"
Conducting Different Types of Meetings
For readers of our series on meetings, it's our hope we've done a decent job establishing the notion that having an effective agenda is essential for consistently productive meetings.

According to the Harvard Business Review (HBR), 9 out of 10 people daydream in meetings. And 73% admit to multitasking in those meetings, as well. Safe to say, those people are not engaged, right? We'd argue that's because many meetings aren't conducted — or constructed — for its attendees. The critical flaw, according to HBR, is a lack of "designing" the meeting for those who attend1.

We don't see this flaw exhibited in well-run organizations. Instead, a consistent, effective agenda, along with some simple disciplines, is the anchor for every meeting, and it's no accident that those organizations have few, if any, reactive meetings. The recurring meetings, properly constructed, get the job done with clear follow-ups and action items.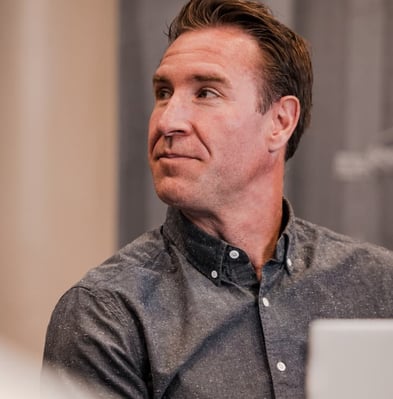 That's because those organizations have figured out what the goals and objectives are for the people that attend their recurring meetings… which means they're maximizing the time spent together in that conference room or virtual meeting room.

For organizations that aren't quite there or don't have a great handle on constructing an effective agenda, we can help; our Meetings tool includes time-tested agendas that are customizable for many essential meetings.

Exploring Essential Meetings for Your Organization
The definition of "essential" for businesses can vary based on size, organizational maturity, and other factors. But at Ninety, we feel the following meetings — which we've consistently run with great success — are truly essential. Following an established cadence and suggested duration for each meeting, organizations will find themselves more focused and aligned as they pursue the short- and long-term goals that will help sustain success.

As you consider these meetings below, be sure to download the related briefs and guides for a deeper dive.
Weekly Team Meeting

(WTM)


Every organization or department should hold one of these 60- to 90-minute meetings to connect teams on the most critical work ahead of them. Some organizations might roll this out for select teams at first, all following the same agenda format, just to get a handle on running it effectively. But over time (not too much time, though!), it's best that every single team member is in a weekly meeting with their leader and peers.

WTMs help foster consistent accountability and enable people to create agreements that get everyone on the same page. It also gives everyone an opportunity to talk about any Issues that are getting in their way. To do this, we use a process called Raise, Discuss, and Resolve, and it represents the largest part of our agenda.
Weekly 1-on-1 Meeting
Coaching is such an integral component of high-functioning teams, and these weekly 1-on-1 meetings between team leaders and their team members provide the forum for that coaching. This is not just an informal check-in to see how things are going; this is a time to work through any issues or impediments to doing great work and offer guidance or assistance to help Get Smart Stuff Done.

What's more, this meeting is key to setting up a productive conversation in quarterly 1-on-1 reviews, and the weekly cadence is critical to keep leaders and team members healthily connected. It's also an opportunity for those leaders and coaches to show their commitment to help people grow, expand their experiences and competencies, and make them more valuable in the marketplace. Great coaches care about the person in front of them, but even more, the person they can become. Weekly 1-on-1s are building blocks to that end.
Quarterly Planning Meeting (QPM)
These day-long, recurring meetings are held once a quarter (approximately every 90 days). QPMs provide a space for teams to sit back and assess progress toward those long-term, "10x" goals we call Compelling and Audacious Goals (CAGs). More importantly, teams have a chance to reflect on and celebrate our work.

Quarterlies are a time for us to let daily stressors take a back seat while we look forward and focus on our Vision instead. Coming out of a QPM, a team should have identified the 90-day goals — we call them "Rocks" — that ladder up to longer-term 1- and 3-year goals.

QPMs are essential for the Senior Leadership Team (SLT), but as the whole company evolves, the meeting eventually becomes one that every team should hold.
Annual Planning Meeting (APM)
These recurring yearly meetings replace the Quarterly Planning Meeting for the quarter in which they occur, and they're more extensive than the QPM in scope and duration. Like QPMs, this is an essential meeting for the SLT and one that every department should eventually be holding as well. This is a time to ensure everyone is aligned on the organization's Vision and 3- and 1-year goals. During these meetings, the company's current 3-year goals are advanced based upon the progress of the last year, new 1-year goals are set for both the company overall and for each of the departments, certain key performance indicators (KPIs) are adjusted, and agreement is reached on a new set of Rocks for every team.

With new 1-year goals, the SLT, the departments and every team will have a clear line of sight on what needs to happen each quarter to turn that part of their Vision into reality.

For most small or mid-sized companies, the SLT's APM takes two days, and the department APMs take one day. For the SLT, the first day centers on reviewing the previous quarter and year, increasing the team's health, and making sure the company Vision is clear. The second day is focused on setting 1-year goals, creating next quarter's Rocks, and resolving critical Issues. For the departments, their one-day APM takes place after the SLT's APM so they are aware of what the company's new 3-year, 1-year and 90–day goals are and can align their goals accordingly.
State of the Company Meeting
These meetings are all about sharing with your team members where you are as a company. Ideally, they should take place after department Quarterlies and Annuals have been held. During the meeting, take time to share how the company did last quarter compared to projections, and examine your Focus Filters (a term we use to describe the short list of core agreements you've made as a company about things like your Just Cause, Ideal Customers, and Unique Value Proposition), 3-Year, 1-Year, and new 90-Day Goals.

This meeting is an integral part of building a positive organizational culture in which every team member has bought into the Vision. Ninety's platform features a Vision tool as part of our platform so everyone can see your organization's goals, niche, Unique Value Proposition, and more. Maintaining transparency and alignment is a critical piece of the puzzle toward building a Stage 5 Organization — the highest Stage of Development for most small or midsize businesses.
Quarterly 1-on-1s
These are quarterly recurring feedback meetings involving a leader/coach and one of their team members. These conversations use a proven format to focus on making sure both parties are on the same page regarding: 1) how the team member is viewed culturally, 2) how the team member performed in terms of the Rocks they took on for the quarter, 3) how each views how the other is doing in fulfilling the requirements of their roles and responsibilities, and 4) what the leader/coach can do to ensure the team member believes in the organizational direction and opportunities for career progress.

At Ninety, we hold these feedback meetings because we find annual reviews to be problematic. The sheer amount of effort it takes to recount a full year's worth of work, the likelihood of performance goals shifting through the year, and the notion of recency bias are just a few reasons. Beyond that, the quarterly allows for discussion of issues that can be resolved without waiting months to do so.

After all, if there was an issue you could resolve sooner rather than later to ensure a better working relationship or environment for either a leader or team member, why would you wait to do that?
Whole Company Offsite
As a work-from-anywhere company, we host an event for all team members at least once a year. These are not lavish affairs. It's simply a time for everyone to come together at a location that's appropriate for who we are and provides a healthy environment for reflecting on what we've achieved… with just the right amount of fun mixed in!

Since we're a swiftly growing company, these events are often the first time some of us meet in person. We include a bit of teaching, lots of bonding, and opportunities for people to gather for an hour here or there to deepen their connections with each other. Small to midsize organizations will find great value in such a gathering. As noted in a piece from Spectacular at Work2, "By taking the time to meet and plan around what matters, you signal that you actually care about the future, not about just treading water today. Offsites are an investment in your overall culture…"
Project Retrospective
This meeting allows time for post-project reflection on key wins and learnings. It allows you to identify and resolve problems that cropped up during a given project, all in the name of not repeating (or, at least, mitigating) those mistakes in the future. As we like to say, it's a way to ensure you Get Smart Stuff Done in future projects. The benefits of holding a project retrospective meeting include identifying:

What went well — the "wins," actions or tactics we want to repeat in the future
What could have gone better — the "learnings," the things we might want to change next time around
What we'd do differently — the actions or tactics we should explore in the future based on what we identified as wins or learnings above
Action items and asks — a clear plan for achieving success in the next project

Valuable Meetings to Inform and Engage
Beyond the meetings we deem essential, there's great value in the following types of meetings, as well. These meetings keep us healthily connected and allow for a more informal sharing of information, whether it's project-related work or something that aligns with a particular passion or pursuit.
Daily Stand-Up Meeting
While the WTM is the most important, consequential type of team meeting, the second most important is arguably the Daily Stand-Up Meeting (DSM). These meetings take place in certain departments, like engineering, where daily check-ins ensure alignment and focus. Its purposes are:


to keep a team highly connected and aligned with the least amount of energy and time consumed
to eliminate some of the clutter that inevitably slows down the WTMs
to speed up execution for the team, thus enabling them to win the day

Stand-ups are scheduled for 5–10 minutes as close to the beginning of the day as possible. Anything longer than 10 minutes starts defeating its purposes above. We recommend that the stand-up occur four days a week, skipping over the day when the WTM occurs.

To state the obvious, we're truly living up to the name here, literally standing to provide the quickest of updates from everyone in the group, including status on what each one is working on today, what (if anything) is blocking them, and what they might need input on from others in the group.
Lunch and Learn
In a work-from-anywhere world, team members don't just want to feel connected — they're also interested in their professional development. As a company that has "Inquisitive" as one of our Core Values, we find great value in holding Lunch and Learns. Cadence can vary, but we find it healthy to bring everyone together at least monthly to teach certain topics or introduce new concepts to foster great conversations.
Show and Tell
This is an informal get-together designed to build and sustain a Level 5 Culture. These Show and Tells can be held at a department or team level as often as every other week; this way, people can present their recent work or talk about a topic that's not quite meaty enough for a 90-minute Lunch and Learn. We've found there's always a healthy exchange of ideas when people make themselves just vulnerable enough to share work in progress. Encouraging feedback is not implied in the name… but it's certainly important to making the work better.
Build Organizational Health Through Essential Meetings
When you read through all of these meeting types, it can feel overwhelming for sure. Every company is different, as are their needs. That said, we deeply believe that organizations that implement the Essential Types of Meetings are far more likely to not only build extraordinarily productive, humane, and resilient organizations but also teams that are focused, aligned, and thriving.
And, if that isn't compelling enough, consider that implementing these meetings will materially reduce the need for most of your spontaneous and reactive meetings. If you think about it, one way to measure the health of an organization is how often it needs to have either non-recurring or ad hoc/reactive meetings. Imagine the day where that number is nearing zero…
Streamline Your Meetings and Boost Productivity for Free
Want to make every meeting count? Ninety can help. Introducing Meetings, one of the tools in Ninety's business operating system suite that automates meetings, streamlines collaboration, and maximizes productivity. Try it today and see the difference for yourself.
References
Harvard Business Review: "

Plan a Better Meeting with Design Thinking

," Maya Bernstein and Rae Ringel, February 26, 2018
Spectacular at Work: "

The Benefits of Having a Company Offsite

," Nora Philbin, September 20, 2019