Cascading Ninety to your teams
Is your whole company using Ninety yet? Get more value by having your whole company running meetings and managing priorities.
Below you will find best practices and resources your team can use to get engaged whether they are new to your company or have been there for years.
Ninety works best when
every team

in your company is engaged. Why?
1 - Consistent Pulse through Weekly + Quarterly Meetings
When everyone in your company is running Weekly Meetings in Ninety, you can quickly cascade messages, share Rocks and Measurables, and communicate on Issues. Find our Meetings Best Practices here.
2 - High Trust Relationships with Quarterly Reviews
Keep lines of communication open with direct reports by having one-on-one conversations each quarter in the Feedback tool. Talk about performance and even leadership/management opportunities.
3 - Great Company Culture + Engagement
A quick way to make sure all of your employees are on the same page is to ensure everyone can access your Vision, understands their role on the Org Chart, and knows what Processes they can be following.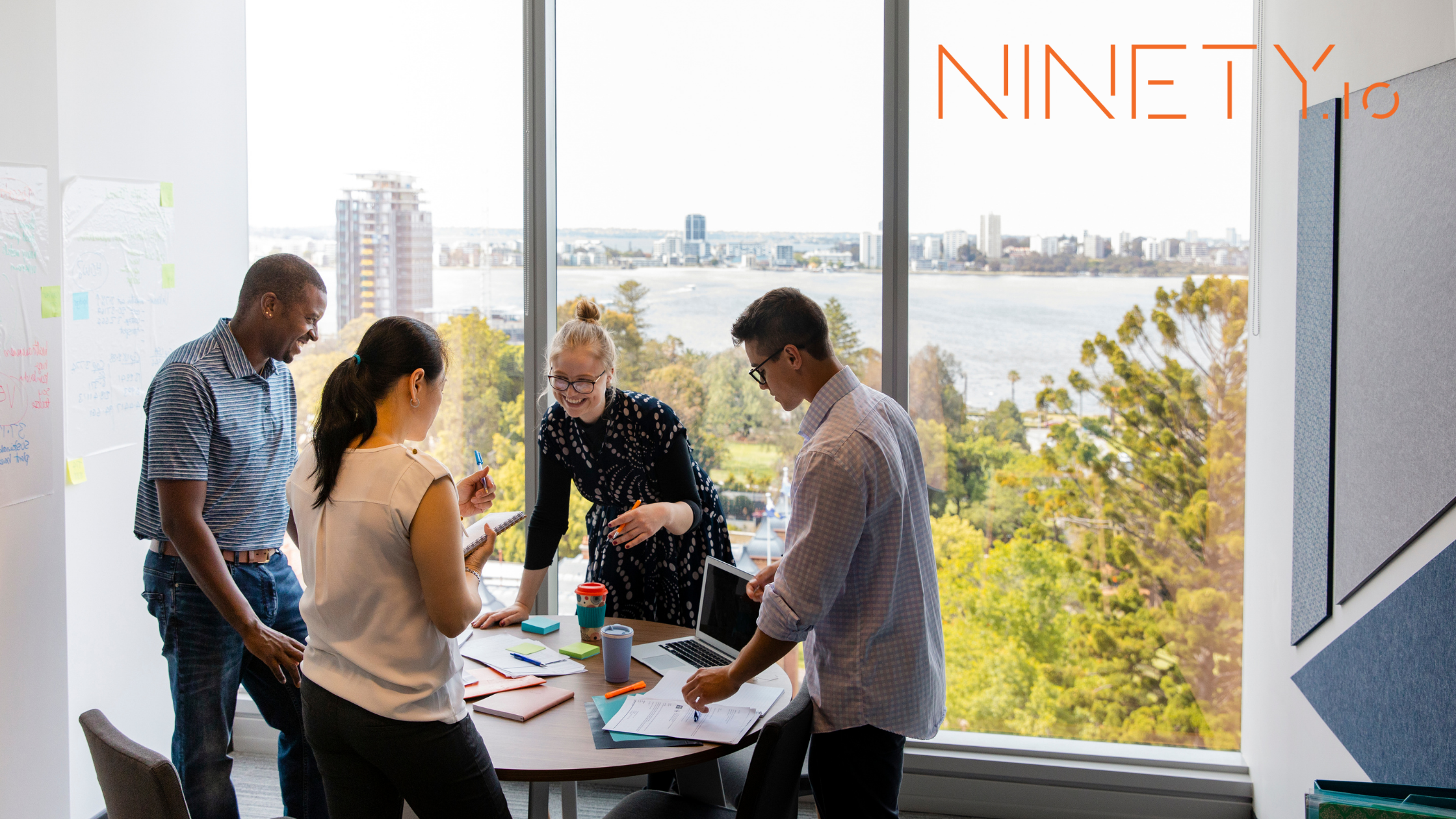 How do you get started?
| | |
| --- | --- |
| 1. | State of the Company |
| 2. | Manager Training |
| 3. | Departmental Rollout |
| 4. | Quarterly Reviews |
| 5. | New Hire Training |
All of these concepts are covered below!
Who can benefit?
Ninety is a Whole Business Operating System
Leadership Team
Achieve more goals by instilling confidence among team members through insight into all levels of your organization.
Team Leads / Managers
Create agreements and coach direct reports with greater transparency using the Feedback tool.
Employees
Know precisely where the organization is heading, and see how each team member contributes toward that vision.
Board Members, Contractors, etc.
Keep everyone informed with view-only access to Ninety through a free Observer account.
Ready to move beyond the Leadership Team?
Initial Rollout to Departments
Run your State of the Company Meeting
The first step to department rollout is getting every employee on the same page with where you are and where you are going by running a State of the Company meeting.
During your State of the Company, you will:
Explain the new Business Operating System
Share your Vision
Share the Company Rocks
Share the Accountability Chart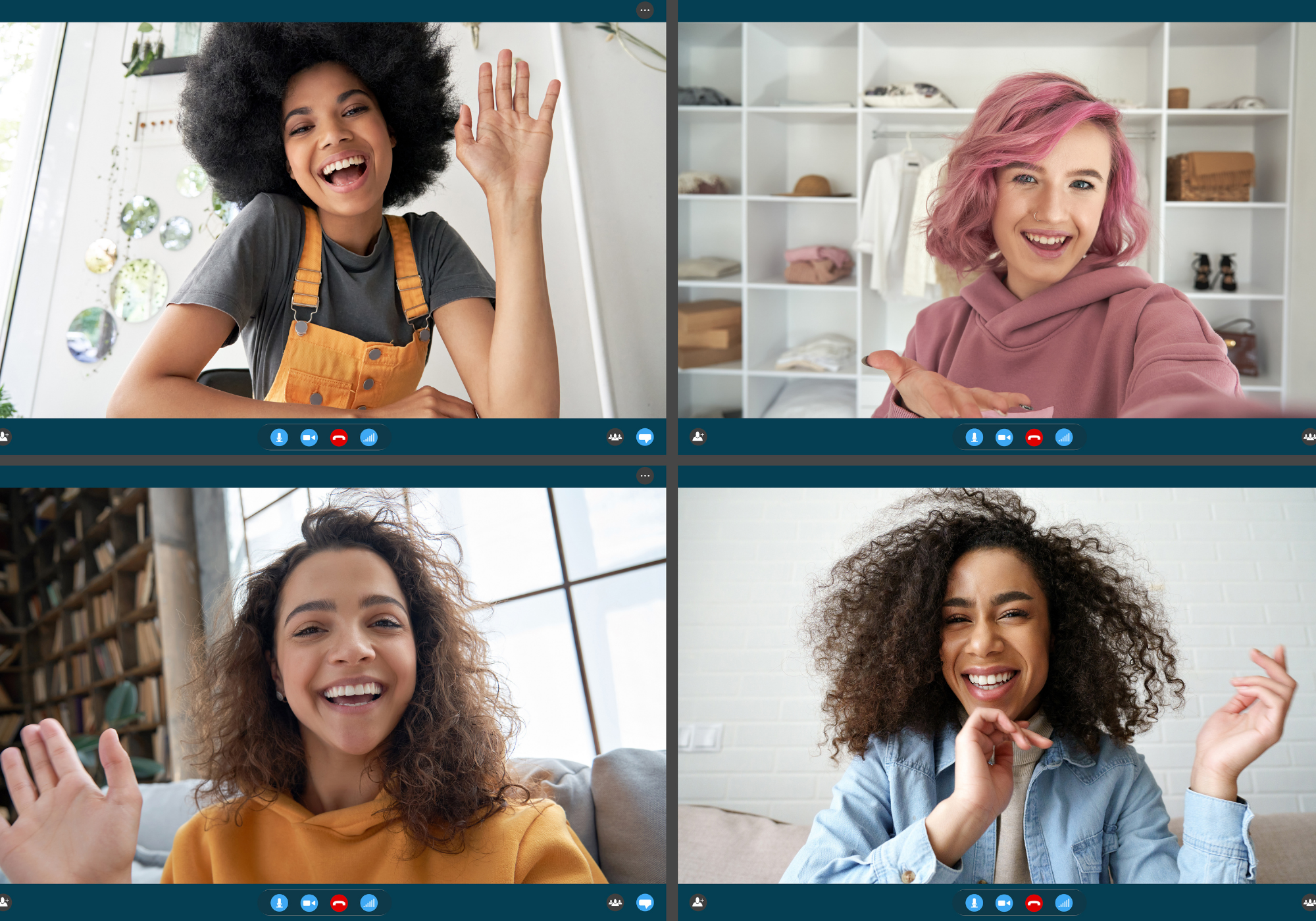 Manager Training
Next, consider running a Manager Training session to set expectations of how you would like anyone currently managing a team or people to do so moving forward in the new Business Operating System. This could include:
Weekly / Quarterly Meetings they will lead
How to Run Quarterly Reviews with each team member
Deeper dive into the Vision and Accountability Chart and how they should use these tools as managers
New Department Onboarding
An important step to get a new or existing team up to speed with Ninety is explaining why you have decided to implement and how they can contribute to the goals.

Communicate Clearly:

Send an email explaining why you are signing up for Ninety and what they can expect.


Provide Training: Bring Ninety's Client Success team into the loop! If you have a whole team coming on board, sign up for a team training call. That way, everyone can ask questions together.
Get each team member involved.
Individual Employee Engagement
Quarterly Reviews
Build high trust relationships with your teams through the Quarterly Review process.

Each quarter, managers will meet with their direct reports to discuss:

How the direct report is fitting into the company culture by discussing Core Values
How the direct report is fulfilling their role by looking at their Accountability Chart seat
The direct reports performance by looking at their Rocks, Todos and Measurables
The Managers leadership and management abilities through 10 targetted questions
To Get Started: Review these concepts in your next State of the Company to set everyone's expectations that these will begin! Also include in your New Employee Onboarding!
New Employee Onboarding
Every new member of the team should have an opportunity to become fully invested in all aspects of the organization's culture.
Everyone gets an onboarding Rock when joining.

Conduct sessions to connect their AC seat to Measurables, Processes, and the Weekly Meetings.

Give access to saved videos like past State of the Company Meetings and/or the Core Values Speech.
*If your new hire is a Manager or Leadership Team member, we recommend additional training on the tools specific to those roles.
Document it in the Process Tool!
Ongoing objectives to keep your team engaged in Ninety.
Make it a Process
See video above for details.
1. Create an Onboarding Step
Under the HR Core Process, create an Onboarding Step. Define the different types of people you may be onboarding in your organization and the desired outcome (for example, number of days until onboarded).
2. Create Sub-Steps
Create a Sub-Step under Onboarding for what every new team member will go through. Then lay out individual Sub-Steps for every type of person you onboard with details about each step.
Important Tip: One Sub-Step can be a copy of a Rock you assign to any new team member!
3. Followed by All
Share this onboarding plan with your entire company. Get feedback from all stakeholders to better understand any gaps and have it implemented for future hires.
4. Make it Effective
Continue to refine it! Did you create a video that new hires need to watch? Add it. Consider adding the most recent State of the Company recording after each quarter. The Process should evolve along with your company.
Quick Links
A couple more things you wouldn't want to miss.
Meeting Best Practices
Learn how you can best lead your teams through Weekly, Quarterly and Annual Meetings in Ninety.

Scorecard Best Practices
Need to set up your Scorecard? Learn how to make the most of your data to gain insight.

Permissions for Each User
Set unique roles for each user to control what your teams can see and edit.
Join the thousands of other teams running better meetings!