Meetings
Best Practices
Check out these tips to help you better manage and run your Weekly Level 10™, Quarterly, Annual and other meetings. Increase meeting efficiency, team involvement and accomplish more within the Ninety.io software.
Using an Implementer or coach?
Ask what they recommend for your specific meetings and sessions!
All Meeting Types
Tips for remote, in-person or combined team sessions
Tip 1 - Have one facilitator and one scribe. We have seen clients be successful when they have one person leading the meeting, and another person running the Ninety.io meeting mode.
Tip 2 - Screen-share Ninety when bringing remote teams together.
Get the meeting started using your favorite video conferencing software. Zoom, GoToMeeting, Google Hangouts, Microsoft Teams all work well!
Have the person running the meeting in Ninety.io share their screen to move to the different sections, create items and other in-app actions.
Tip 3 - Use audio visuals when you're meeting as a team in person.
In your conference room or meeting space, share Ninety.io on a screen monitor so everyone can see and follow the agenda together.
Meeting Types
What meetings do companies run in Ninety.io?
Level 10 Meetings
Each week, run a Level 10 Meeting™ with your Leadership Team and Departmental teams.
Quarterly Session
Three times a year, teams meet to discuss how they did last quarter and to prep for the next.
Annual Planning
Once a year, run a two-day Annual Session with your Leadership Team.
Same Page Meetings
™
Run one-on-one meetings with the Visionary & Integrator or any duo. Learn how to set up.
Focus Day
New to EOS? Use a Focus Day™ to define the basics, like the Accountability Chart,™ EOS Scorecard™ and more.
Vision Building
™

Day 1 & 2

Take two days in your first 90 days of the EOS Process™ to define your company's V/TO™.
Meeting Tips per Type
Prepare, customize and run each meeting type
Weekly Meetings: Level 10 Meetings
Discuss key issues as they arise.
Each week, every one of your teams should meet to stay on top of key priorities (Rocks & To-dos), evaluate performance (measurables), and check in for announcements/updates (Headlines) so that you can catch and discuss key issues as they arise.
Before a Meeting Encourage your teammates to:




Add their scores for the measurables
Check off to-dos completed during the week
Add Headlines and Issues during the week as teammates think of them
Update their Rock details as they are worked on

Segue:

Personal and professional good news. No content to record in Ninety.io, but you can create issues or take meeting notes as needed!

Shuffle the users!

One fun feature is on Conclude, use the shuffle button to the top right of the users section to adjust who rates first each week!

View Tools:

Discuss the Accountability Chart, V/TO or any other tools in Ninety.io during your meeting with the View Tool button in the bottom left.
Quarterly Meetings
Prep and run a Quarterly Meeting for any team
Quarterly Meetings happen three times a year as a part of your EOS Process to help review your progress of the past quarter, redefine next quarter's Rocks, and potentially learn some new EOS Tools.
A couple of the video highlights:
Completing the Quarter's Rocks: Incomplete Rocks should be collected on your Long Term Issues list. That way you can review all of them together and determine what needs to be a priority for next quarter. Long Term Issues is also where potential Rocks for future quarters should live.

EOS Tools™:

Implementers and coaches typically take their teams through the appropriate tool for the given team quarter to quarter. A description of EOS Tools is here!

What EOS Tool do you cover next?

If you are self-implementing, you may be wondering what tool to cover next. Explain where you are in your EOS Journey to the community, and let experienced others help guide you.
A copy of your V/TO automatically saves when you start a Quarterly meeting. This allows you to go back and reference the information over time.
Annual Meetings
Plan the off-site two-day Annual Session
Typically, Leadership Teams spend two days offsite to go through the Two-Day Annual Session to discuss performance over the last year and plan for next.
Day 1 focuses on reviewing the past year and some team health exercises, while Day 2 focuses on your 1-Year Plan™, Rock setting and Issue solving. When you complete Day 1, a "Start Day 2" option will appear on the same user's screen.
Watch this video for the full list of tips. Also, check out the links below for additional help and support for planning your Annual Session.
Team Health:

Looking for help on deciding what your team should do? View some great suggestions here, or ask more questions to the EOS Community!

One Thing:

If completing the "One Thing" exercise as a part of Team Health, add a headline called "One Thing Check In", add everyone's details so you can check in weekly/monthly.

Organizational Checkup:

Don't forget to have each team member fill out the organizational checkup BEFORE the meeting. Complete it here, and enter the final scores on the Quarterly Scorecard.
Quick Links
A couple more things you wouldn't want to miss.
Customize any Meeting Agenda
Rearrange sections, hide areas or insert new ones in any meeting agenda.

Send Cascading Messages
Send messages to other Level 10 Meetings™ to keep all teams informed!

Quarterly & Annual Conversations
Each Quarter, a Manager and Direct Report connect for a 1-on-1 review.
Join the thousands of other teams running better meetings!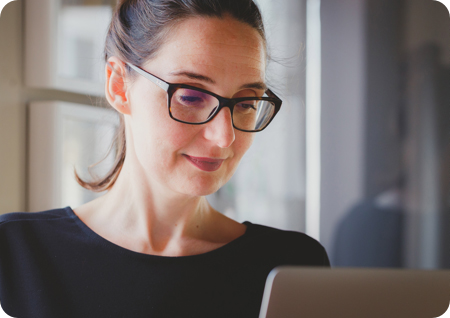 Interested in talking 1-on-1 with our team?
Real people, knowledgeable in EOS and Ninety.io.