G-TRIBE: Growing Our Core Values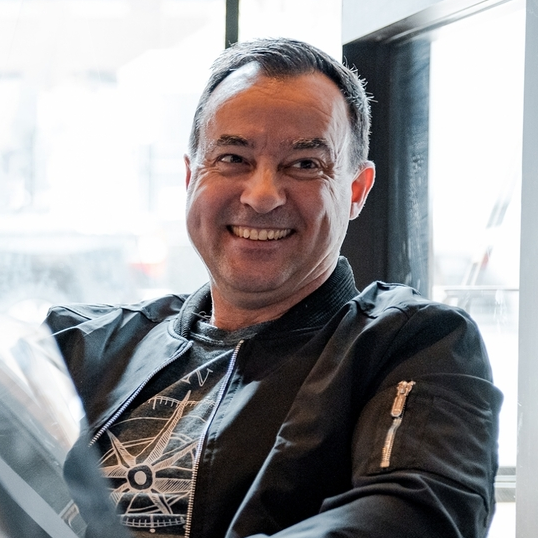 Written by
Mike Frascolla
•
Published: August 29, 2023
•
3 Minute Read
Genuine Core Values reflect the DNA of great organizations, their colleagues, and all of their Ideal Stakeholders when things are running on all cylinders. Several years ago, we asked ourselves if our Core Values reflected who we are and what we do... and we recognized that our original Core Values — "TRIBE" — were understating an important part of our DNA. As one of the fastest-growing SaaS companies in the United States, we wanted to recognize one more Core Value related to that growth — and an important part of our culture and who we are as people.

Editor's Note:
In their book Built to Last, Jim Collins and Jerry Porras found that consistently successful, enduring organizations ensure their people embody an explicit set of Core Values. Beyond forming connections, Core Values also help simplify choices when interviewing potential candidates, performing general work, and providing feedback and coaching.

Ninety's updated Core Values have now been solid for years, and we've expanded our writing on the topic. Once you have a look at the post below to learn more about the "G" in G-TRIBE, be sure to read our Core Values brief to see how you can craft and apply a set of your own!
Get Smart Stuff Done
What is our newest Core Value? We call it "GSSD," also known as "Get Smart Stuff Done."

In a fast-moving environment, speed and productivity are paramount. At the same time, we realize that getting stuff done (aka GSD) to find the fastest solution at the moment isn't always the best thing for our Ideal Stakeholders over the long term.
That's why we added the extra S to GSD. It's not just about getting stuff done; it's about mindfulness for each decision, making sure it's the smartest, best choice for the organization in the long term, and not just the fastest or easiest option at the moment.

It's a practice we preach. It's become one of our most core of Core Values.

Today, years later, our Core Values genuinely are standing the test of time:
G​...Get Smart Stuff Done
T​...Team
R​...Resilient
I​...Inquisitive​
B​...Best ​
E​…Extra Mile
It's important to note that changing one's Core Values should not be taken lightly. Revising them — adding or subtracting from the original list — requires thoughtful consideration. Yet, in the end, when we get it right, the new values present who we really are and make it even easier to attract and retain our kind of people.