Sales Xceleration Uses Ninety to Perfect Sales Level 10 Meetings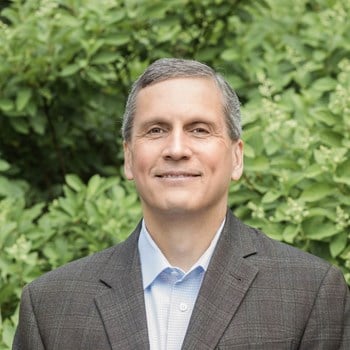 "I'm in Ninety every day. It's something that is part of what I do. I've found that every client I've put in Ninety has been happy with it."
– Chris Cocca, Sales Xceleration Uses Ninety to Perfect Sales Level 10 Meetings
Sales XcelerationⓇ is a network of sales coaching professionals who go beyond consulting to become outsourced, fractional VPs of Sales for their clients. Chris Cocca is in the Sales Xceleration network as a fractional VP, where he implements Ninety to boost productivity and organization.
Chris prioritizes getting sales teams set up with a solid Level 10 Meeting and building out their Vision/Traction Organizer™ (V/TO™), so he requires all his clients to use Ninety as an easy-to-use framework for implementing EOSⓇ principles. He believes that "the Level 10 Meeting™ format is the best way to run a sales meeting."
By underscoring the efficiency of sales meeting strategies, teams hold meaningful conversations, solve more Issues, and build better Scorecards. Once a meeting cadence is established, Chris coaches his clients to begin specifying their overarching objectives.
To adopt a successful sales strategy, companies must also have a firm grasp of their goals. Chris explains his use of Ninety's Vision tool to build out a three-year roadmap for growth.
"We [clients and I] talk about the number we want and how we will get there," Chris explains to Ninety before offering several of the questions he raises with the sales team when building out their long-term plans:
What revenue or sales number are we aiming for, and how will we get there?
What are the verticals, geographies, and products/services?
Do we have a sales team that can generate that much growth right now, or do we need to expand the sales team?
Do we have any issues with sales leadership?
From that aspirational 3-Year Goal, Chris continues to populate his client's V/TO with 1-Year Goals. With annual targets established, Chris breaks those goals down into quarterly Rocks, which act like signals to determine whether or not the 1-Year Goals are on track.
"I break the goals down by creating quotas for the sales team so that they can know if everybody accomplishes their goal, the company will make its number," says Chris.
Regarding the early process with clients who are new to working with a business operating system (BOS), Chris explains, you're not going to have a good Scorecard. "You're not going to have Rocks. You want to start the meeting on time and end the meeting on time. You simply get everybody in the rhythm of just showing up and doing the meeting."
Chris benefits from Ninety's cloud-based platform, which shows his client's data when he needs to gauge their progress. According to Chris, "it's really easy for me to pull up Ninety, click on a company, click on a team, look at the Scorecard, look at the Rocks, look at the Issues, and dissect where I need to intervene."
This connectivity saves time for all Sales Xceleration's coaches and their clients. Using Ninety with their clients as software for EOS "really ends up saving them a lot of time."
Chris maintains, "when you can get everybody in the room and inside of Ninety, looking at it all the same way, it saves time."
Meetings, of course, take up time, but the efficiency of the agenda and the interconnectivity of Ninety to show KPIs, the scorecard, Rocks, Issues, To-Dos, and more keeps everything in one place. Chris describes it like this: "whatever time you're spending in meetings, you'll get that paid back to you with cutting down on wasted conversations and other meetings you would have if you weren't running a Level 10 Meeting in Ninety."
Overall, Ninety is an easy-to-use and powerful tool that enables the experts at Sales Xceleration to spark growth in companies around the world.
"I'm in Ninety every day. It's something that is part of what I do. I've found that every client I've put in Ninety has been happy with it."

About Sales Xceleration
Sales Xceleration provides business owners with an experienced, outsourced sales consultant to drive sales growth by actually doing the work of a VP of Sales. They serve clients in the US, Canada, and Europe.
Industry
Sales Consulting
Company Size
Small
Headquarters
Indianapolis, Indiana
Start Growing with Ninety Today
Thousands of companies trust Ninety's simple, powerful, and helpful tools to Get Smart Stuff DoneTM from anywhere.
Sign up for a free trial with access to all Ninety.io functions, features, and support.
WE GUARANTEE THAT YOU'LL LOVE IT.