How Curis Functional Health Improved Visibility with Ninety
"What kind of visibility have we gained into our organization using Ninety? I would reverse engineer that and ask, 'What does using Ninety illuminate?' So many of the things you track are on a surface level. With Ninety, we see our organization from one layer deeper. We're cutting through the noise at the surface to uncover what's hidden in the layers, which make it harder to see. But if we want to make gains, we need to work from what's really going on, face it and address it as part of building a great company."
– Michael Buffington, DC, Partner
Curis Functional Health is one of the fastest-growing functional health and wellness companies in the U.S. Their network of functional health providers believes that self-care is not "selfish." This is why they focus on a patient's whole-body wellness through various physical, mental and nutritional modalities. Self-care is also why they chose Ninety® to improve and streamline their organization.
Partner Michael Buffington, DC, says using Ninety's platform and integrated tools was the first step to vastly improving core processes and getting his entire team on the same page.
"Before Ninety, I literally would use a different color legal pad to keep notes of ideas and information for each practice specialty. Now, the continuity of having everything in one place is just like the KISS principle: It is so simple and yet very profound. Everything could always be referred back to; we could see the history, we could see the trends necessary for forecasting, and we know the numbers are going to be accurate. We can actually see what was happening in the practice rather than it being typically a lot more guesswork."
Curis can Work From Anywhere™ with Remote Work Software
"Functional health" is an integrative, holistic approach that uses the mind-body connection and inductive/deductive data to achieve optimal wellness. Similarly, Curis Functional Health providers use integrative, holistic software — Ninety.io. Ninety gives them access to company data from anywhere and from any device.
"Random thoughts hit me in random places," Michael says. "Ninety not only gives me a spot where I can capture them initially, but I can go back to them at the appropriate time and setting to evaluate them. Is this an Issue? A legitimate To-Do? If it's not, I can get rid of it. If it is, I can get it in the appropriate place. It's awesome."
For Michael, the level of transparency that working with Ninety tools gives is an unexpected benefit for both him and his teams. Before, he mistakenly assumed everyone knew what was going on in the company. Now, with his teams' ability to collectively view company To-Dos and Issues in one place, everyone has developed a better understanding of what Curis stands for and the goals they're working toward together.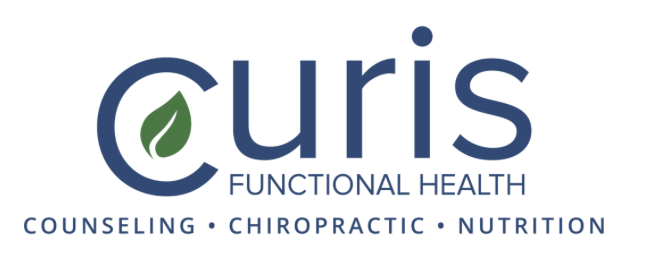 About Curis Functional Health
Curis Functional Health operates multidisciplinary functional health centers where chiropractors, therapists, and nutritionists take a patient-centered approach to address the root cause of health issues and restore patient wellbeing. Their mission is to change the way people care for their whole-body wellness. Specialties include counseling, chiropractic, nutrition and weight loss.
Industry
Healthcare
Company Size
Headquarters
Start Growing with Ninety Today
Thousands of companies trust Ninety's simple, powerful, and helpful tools to Get Smart Stuff DoneTM from anywhere.
Sign up for a free trial with access to all Ninety.io functions, features, and support.
WE GUARANTEE THAT YOU'LL LOVE IT.