Is Team Health at the Forefront in Your Annual Planning Meeting?
Written by
Team Ninety
•
Published: December 7, 2021
•
8 Minute Read
Kris Snyder is the founder of the growth advisory firm Impact Architects and has helped entrepreneurs for more than 25 years. Here, he explains why team health is one of the most important aspects of your annual planning meeting and gives you his favorite team health exercises to try.
The Importance of Team Health in Annual Planning Meetings
This is the final blog in a three-part series on annual business planning. Be sure to read "How to Create an Annual Plan in 5 Steps" and "7 Questions about Annual Planning Meetings: Answered" to get more annual planning advice from Kris Snyder.
Set Aside 3 Hours for Team Health During Your Annual Planning Meeting
On the first day of your two-day annual planning meeting, you're going to do a reflection on the prior quarter and then you'll spend about three hours on team health. This is really preparing us to think about strategy.
Taking three hours to focus on team health and to see each other as humans can help us have more empathy when things get hard throughout the year. It helps us feel more aligned with each other as we create our annual plan.
There is a sequence of important team health exercises I like to lead when I run a client's two-day annual meeting:
Start with Warm-Ups [And Then Dig Increasingly Deeper]
First, there's always the easy warm-up. We'll usually do "The Five Dysfunctions of a Team." (Read it and reflect on it beforehand!) That's an easy way for us to look at things in a non-personalized way.
Then, we'll do an exercise on sharing personal things. Easy questions like:
"What was your first job?"
"What was your worst job?"
"What's your sibling's name?"
All these things are warming us up to share a little bit more.
Then, we'll often progress into a harder exercise, like "What's the One Thing?" The "One Thing" exercise involves two pieces of feedback — one positive and one negative:
"The one thing I admire about you the most is..."
"The one thing I wish you would start or stop doing is..."
This exercise reveals our blind spots — the things we can't see in ourselves but that our teams can see in us, and that's really hard to share. Here, we want to be truthful, positive, and specific. It's coming from a place of trust, it's positive in the way that we frame it, and you give an example.
If I'm trying to give you feedback and I just talk in generic terms, you can't really anchor to it. Then the person receiving the feedback from "The One Thing" has to decide, "Where am I gonna go from here?"
Sometimes they accept it really openly and sometimes they don't. Whether or not a person will lean into a thing that everybody else sees can be really telling to team health.
Assess Organizational-Level S.W.O.T. [And Then Departmentally]
One of the things that our company-building tools in Ninety does really well is the S.W.O.T. (Strengths, Weakness, Opportunities, Threats) Analysis, which is integral to your annual planning meeting. In those two-day annual planning meetings, we'll go into the organizational S.W.O.T. within Ninety's software. Then, you can also do department-level S.W.O.T.s.
Our tool in Ninety allows you to do it at every department level, which is pretty interesting because you can start to think about the trends and threats you notice in the market at your department level. This can then help the department's senior leader who will represent that department at the annual planning meeting.
Everybody could use a little team health. Everybody could spend a little time on S.W.O.T. and strategy. That's healthy. It just depends on how much time and capacity we have to go do that work.
Score Your Level of Trust [And Then Store it for Later Reflection]
At the core of all this is trust. Trust is under attack right now, because the construct of how we work has changed. We don't always get to meet each other. We'll work together for months or years, and we'll see each other in person for the first time but we'll seem different than how we were framed digitally.
We can rate the leadership team and departments on things like trust in an annual scorecard within Ninety's software. The Scorecard tool in Ninety is a great place to store that information, so you don't forget it from year to year and you can reflect on it throughout the year. So the Scorecard is a great tool — not just for analyzing metrics and data, but from a team health perspective.
Prepare, Get Alignment [And Then Execute]
When running your first annual meeting within Ninety, I'd like to offer a few more tips:
Prepare. You need to do a lot of planning ahead of time, so you can think really strategically about the business.
Put time into the S.W.O.T. Go deep on it.
Conduct research. Seek out your advisors to talk about the market ahead of time and dig into market research.

Think about team health ahead of time.

Quietly think about how everybody is doing. Consider how you're doing, and how you exist within the organization. Everyone should read "The Five Dysfunctions of a Team" ahead of time and then ask themselves questions like, "How are we doing on things like trust and healthy conflict?"
So often we're just marching from one quarter to the next. Instead, the annual planning meeting gives us an opportunity to get alignment for the next year. We can take the time to consider:
"What has the market been doing? What do we think it might do in the coming year?"
"What's happened to us in the past year? What can we learn from that?"
"How can we lean into the things that scare us and the things that are outside of our control, like COVID?"
We could either keep our head down, or we can pick these scary things up and go, "Is there an opportunity here?" Then we ask ourselves, "What are we gonna do about it?"
Annual planning is agreement and alignment for the next year. It's team health. And then it's execution.
It's great to have goals but if we don't have the discipline to achieve them, then it doesn't really matter much.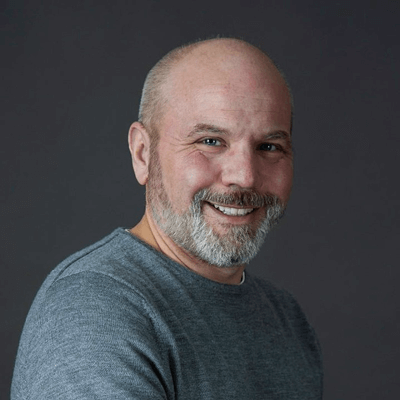 Kris Snyder is driven by his passion for working with entrepreneurs. After 25 years of building and leading five entrepreneurial companies, in 2018 he founded a growth advisory firm called Impact Architects where he serves as the Managing Partner.
Additionally, in 2019, he began working with Ninety.io, a company focused on supporting the same target market by providing business operating system software, where he serves as the Head of Finance and Partnerships. Both these endeavors align around his Just Cause of building a world where entrepreneurial companies and their employees can become extraordinarily productive, humane and resilient.
Subscribe below to our blog to get help with annual planning, goal-setting, task-tracking and more!