COVID Variants: How Long Will We Be Working From Home?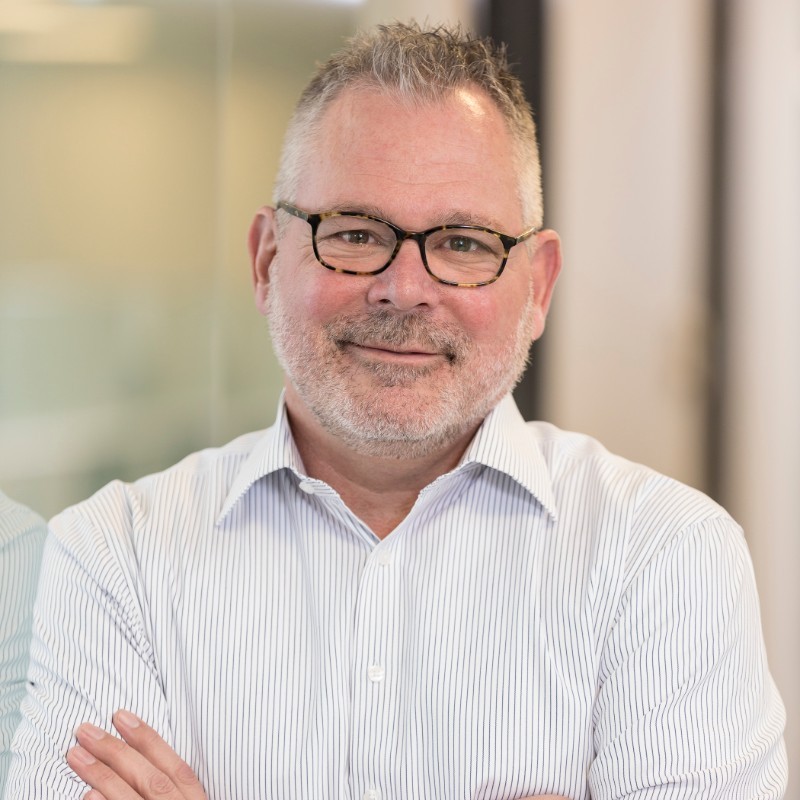 Written by
Peter Zaballos
•
Published: September 9, 2021
•
3 Minute Read
Summary: The COVID-19 pandemic is causing companies to weigh how long we will work from home. As leaders reimagine timelines for office reopenings and in-person meetings, team members remain concerned about safety and health, indicating that they would be okay with the ability to Work From Anywhere (WFA) permanently. Leaders can enable WFA in the cloud with the help of Ninety® tools to keep the companies happy and productive.
The swift rise in COVID-19 cases and hospitalizations due to the Delta variant have caused companies to halt plans for reopening offices, holding in-person events and resuming travel in favor of adapting to a Work From Anywhere™ model longer than anticipated. And in many cases, permanently.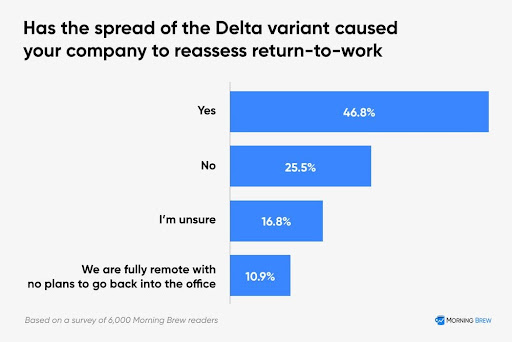 Take the above survey results, for example, from Morning Brew. Nearly 47% of respondents said their employers are reconsidering return-to-office plans because of the spread of the Delta variant.
Many leaders remain concerned about the uncertainty, the growing anxiety over virus variants, team members' mental health, maintaining work/life balance and keeping motivation, accountability and productivity high as the pandemic intensifies.
Leaders are contemplating:
Reimagined timelines for office reopenings.
How school reopenings and other community activities are affecting how long we'll work from home.
Postponing in-person meet-ups or reinventing them into virtual events.
Restricting travel.
Resuming measures that stop the spread of the virus such as vaccination mandates, wearing face coverings, social distancing, daily wellness checks and having personal protective equipment on hand.
Consulting medical leaders for advice.
Although most workers look forward to resuming in-person interactions with colleagues and leadership, many remain concerned about safety and health, indicating that they would be okay with the ability to Work From Anywhere permanently.
With Ninety® Whole Company Tools™ companies can create a Work From Anywhere World™ in the cloud that will keep teams and leaders happy and productive. Ninety makes it Almost Easy™ to better connect with others, establish clear accountability and use efficient ways for measuring performance regardless of location.
Be Extraordinarily Productive, Humane and Resilient
Ninety.io helps teams build great companies. Our company operating software makes it super clear who is responsible for what, what's working and not, and where to focus.
Thousands of companies trust Ninety's simple, powerful and helpful tools to Get Smart Stuff Done™ from anywhere.
Sign up for a free trial with access to all Ninety.io functions, features and support. We guarantee that you'll love it.