Summary: There's a simple 9 tip equation to promote a Work From Anywhere culture in a nicely packaged infographic and best part is, all it takes is about 2 minutes of your time
People are busy… busy with kids, work, activities, hobbies and the list goes on (forever). On top of that, we're like goldfish – our attention span has reduced to mere seconds. To accommodate our distracted natures, Ninety has created a handy infographic, condensing all the goodness from our "9 Tips to Successfully Work From Anywhere Guide," into a snack-sized format. Hope it helps to simplify your Work From Anywhere World™ as you continue to do great things. Enjoy!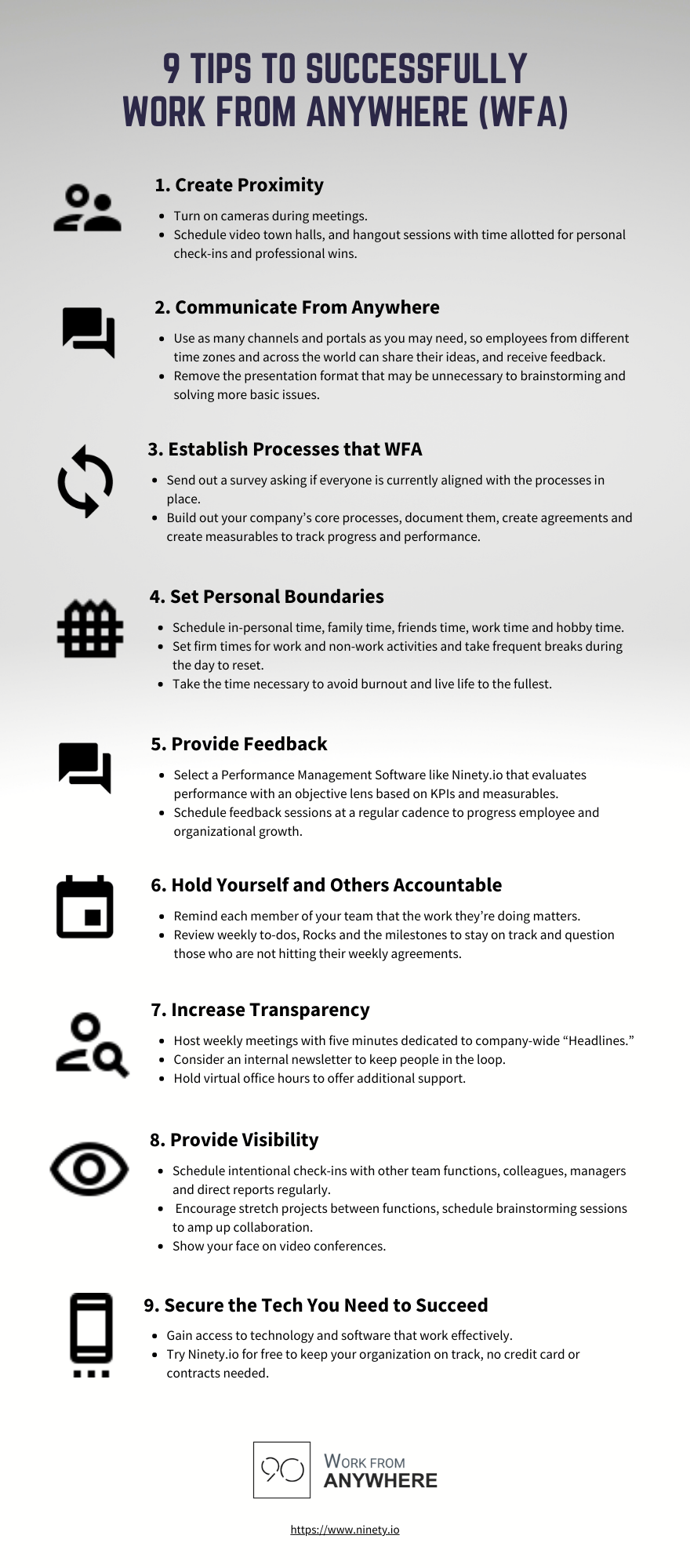 Interested in diving deeper? This infographic is based on the content of this exclusive guide, "9 Tips to Successfully Work From Anywhere." It's packed with ideas and suggestions to help people thrive when working from home, in the office, in their car and everywhere in between! Grab your free copy now.